Alonso believes Ferrari F1 team will be very strong in 2015
Ferrari
Fernando Alonso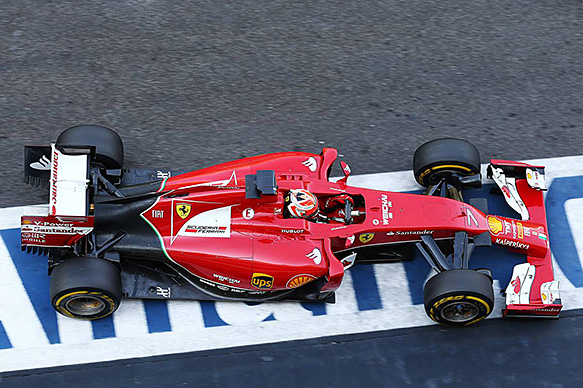 Ex-Ferrari driver Fernando Alonso believes his former team will perform strongly in Formula 1 next season, despite struggling badly in 2014.

The Scuderia endured its first win-less F1 campaign since 1993 and lost out to Williams in the battle to finish third in the constructors' championship.

Relations between the Italian team and its star driver became strained during the summer, and Alonso ended his five-year stint at Maranello to rejoin McLaren.

This year marked the first season the double world champion failed to win a race since joining Ferrari for 2010, but Alonso believes the Scuderia's financial and technical resources mean it will still be a serious contender next season, despite making a poor start under F1's new V6 hybrid turbo engine regulations.

"From the outside now it will be difficult to judge how Ferrari is doing, but they have the talented people, they have the resources, they have the motivation from everybody in the team, so in time they will win," Alonso said.

"I think what they missed these five years is just some more performance in the car, and technical resources per se.

"They have not been at the top level sometimes in the aspects of the car, in some of the aerodynamics in the beginning, and some of the power unit now.

"[But with] the budget they have, next year they will be favourites, because every season the favourites at the start will be Ferrari.

"They must be: everyone is expecting Ferrari to win in Formula 1.

"Next year they will be very strong."
autosport.com
Latest Update
A new version (1.30) of the software is available. (6 January, 2020)
Fixed the error "Unable to establish a connection. Check your internet connection.".
Download (Setup)
Download (Standalone)
Database Plus
Get lifetime access to 137,913 race analysis from 7,802 drivers.
| | |
| --- | --- |
| Elite | 311 |
| Master | 3,997 |
| Pro | 30,342 |
| Amateur | 84,881 |
| Rookie | 18,382 |
| Total | 137,913 |
Get Access Now